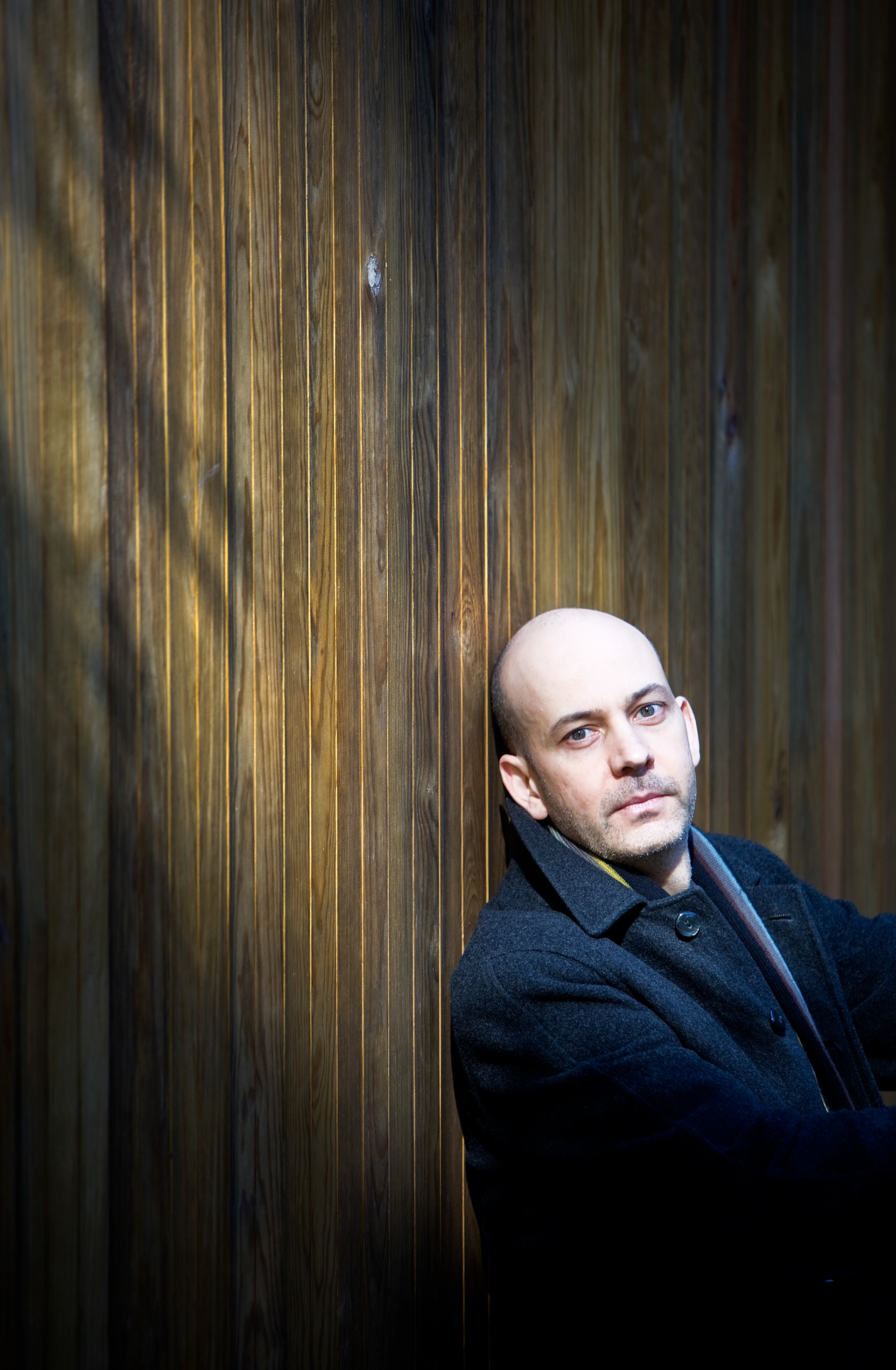 Rui Grazina is a Portuguese architect and designer, with a diploma in Architecture from the University of Porto School of Architecture.

He is currently a PhD researcher at Lisbon University.
He has developed work as an architect on a wide range of projects. In London, working with John McAslan and Partners from 1997 to 2000, and after that in his own practice in Porto.
He has designed various exhibition and installation spaces in Portugal, from 2000 onwards, namely in the context of Porto 2001, European capital of Culture.
Rui has produced a wide range of pieces exhibited namely at 100% Design, in London; FAD, in Barcelona; Remade in Portugal and DesignPlus, in Lisbon.
Jewellery box RG02 won the design competition for the Berardo Modern Art Museum Design Shop, in Lisbon, in 2009.
In 2010 Rui presented his work at the Rio de Janeiro Design Week, and in 2011 exhibited at Talents Ambiente, Frankfurt.
In 2012 his book "A cube in twelve parts" was published in Portugal, with digital edition in 2014.
In 2013 he worked with renowned photographer Fernando Guerra on WITHIN – RG14.

PLYWOOL - RG09 - is a collaboration with American designer Andrea Panico and was exhibited in New York.
He was one of the invited designers for the Art on Chairs 2014/2015 project. The work was exhibited first at Beijing Design Week, and then in Singapore, Miami and New York.
In October 2014 we won the first award at the Lisbon Design Show with a jewellery set for the Portuguese brand Topázio.
In January 2015 he presented RG19 as part of Remade in Portugal, at Fundação EDP Art, in Porto, and was represented at the Portuguese design retrospective (1980-2014) at MUDE, Museum of Fashion and Design, in Lisbon.
RG19 was the base for ans installation work at the Verso Branco store in Lisbon.
He participated in the Experimenta Design Biennale at the end of 2015 as part of a design retrospective, and also with an installation piece at fashion designer Alexandra Moura's store, in Lisbon.
In March 2016, he was part of the exhibition in Milan "Quasi segreti. Cassetti tra Art and Design", curated by Beppe Finessi and Annalisa Zanni, and organized by Foscarini. Authors represented were among olthers Los Carpinteros, Martino Gamper, Maarten De Ceulaer, Fernando e Humberto Campana, Takeshi Miyakawa, Marina Abramovic e Marc Newson.
He was selected and participated in a multi-disciplinary team as part of an artistic residency for the "Open Design school" in the context of Matera 2019 Europeean capital of Culture, in Matera, Italy, from September to October 2016. The scientific director was Joseph Grima.
During this period he made a lecture about his work in Matera.
In April he directed a workshop at El Corte Inglês, in Porto, designated "From simplicity to complexity".
In May 2017 he presented his current lecture "Between the space our body manipulates and the space our body inhabits" at the University of Aveiro, and at ESAD - Caldas da Rainha.
His pieces have been sold worldwide and he is represented in stores in Portugal, Germany, England and Brazil.
His work has been awarded several times and Rui Grazina has been a member of a number of different juries.
His work has been published numerous times, including publications like Ottagono, Frame, Wallpaper or the New York Times.